simple 10 Frame
Twin track sliding doors
with bottom carriage system
This system is based on a frame construction and is designed for 10 mm board, 4.5 mm glass or 4 mm mirror fillings.
It utilises 2 different handle lines – FALA and POLO, available in silver and light brown.
The innovative solution here is the fact that the top horizontal profile Simple 10 is also used as the midrail. This lowers costs without compromising the high quality of the build. Thanks to the usage of our narrow Simple tracks the distance between the door wings is reduced, which means that the space taken up by the system is minimal.
Assembly
instructions
Handle
FALA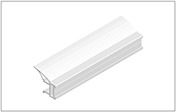 BOARD 10mm
GLASS 4,5mm
MIRROR 4mm
| | | | | | |
| --- | --- | --- | --- | --- | --- |
| CODE | COLOUR | LENGTH(mm) | COLLECTIVE PACKAGING | PRICED PER | NET PRICE |
| 03806 | SILVER | 2500 | 40 | item | |
| 03805 | LIGHT BROWN | 2500 | 40 | item | |
| 03434 | SILVER | 2700 | 40 | item | |
| 03578 | LIGHT BROWN | 2700 | 40 | item | |

Handle
POLO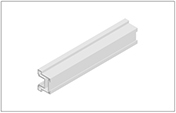 BOARD 10mm
GLASS 4,5mm
MIRROR 4mm
| | | | | | |
| --- | --- | --- | --- | --- | --- |
| CODE | COLOUR | LENGTH(mm) | COLLECTIVE PACKAGING | PRICED PER | NET PRICE |
| 03810 | SILVER | 2500 | 40 | item | |
| 03809 | LIGHT BROWN | 2500 | 40 | item | |
| 03433 | SILVER | 2700 | 40 | item | |
| 03579 | LIGHT BROWN | 2700 | 40 | item | |

Top horizontal profile/mid-rail
SIMPLE 10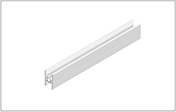 BOARD 10mm
GLASS 4,5mm
MIRROR 4mm
| | | | | | |
| --- | --- | --- | --- | --- | --- |
| CODE | COLOUR | LENGTH(mm) | COLLECTIVE PACKAGING | PRICED PER | NET PRICE |
| 03755 | SILVER | 1500 | 24 | item | |
| 03758 | LIGHT BROWN | 1500 | 24 | item | |
| 03756 | SILVER | 2000 | 24 | item | |
| 03759 | LIGHT BROWN | 2000 | 24 | item | |
| 03757 | SILVER | 2500 | 24 | item | |
| 03760 | LIGHT BROWN | 2500 | 24 | item | |
| 03580 | SILVER | 3000 | 24 | item | |
| 03581 | LIGHT BROWN | 3000 | 24 | item | |

Bottom horizontal profile
SIMPLE 10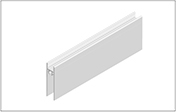 BOARD 10mm
GLASS 4,5mm
MIRROR 4mm
| | | | | | |
| --- | --- | --- | --- | --- | --- |
| CODE | COLOUR | LENGTH(mm) | COLLECTIVE PACKAGING | PRICED PER | NET PRICE |
| 03746 | SILVER | 1500 | 12 | item | |
| 03751 | LIGHT BROWN | 1500 | 12 | item | |
| 03747 | SILVER | 2000 | 12 | item | |
| 03752 | LIGHT BROWN | 2000 | 12 | item | |
| 03748 | SILVER | 2500 | 12 | item | |
| 03753 | LIGHT BROWN | 2500 | 12 | item | |
| 03582 | SILVER | 3000 | 12 | item | |
| 03583 | LIGHT BROWN | 3000 | 12 | item | |

Top track
SIMPLE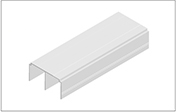 | | | | | | |
| --- | --- | --- | --- | --- | --- |
| CODE | COLOUR | LENGTH(mm) | COLLECTIVE PACKAGING | PRICED PER | NET PRICE |
| 03715 | SILVER | 1500 | 12 | item | |
| 03716 | LIGHT BROWN | 1500 | 12 | item | |
| 03714 | SILVER | 2000 | 12 | item | |
| 03713 | LIGHT BROWN | 2000 | 12 | item | |
| 03726 | SILVER | 2500 | 12 | item | |
| 03723 | LIGHT BROWN | 2500 | 12 | item | |
| 03400 | SILVER | 3000 | 12 | item | |
| 03718 | LIGHT BROWN | 3000 | 12 | item | |
| 03727 | SILVER | 4000 | 12 | item | |
| 03724 | LIGHT BROWN | 4000 | 12 | item | |
| 03469 | SILVER | 6000 | 12 | item | |
| 03584 | LIGHT BROWN | 6000 | 12 | item | |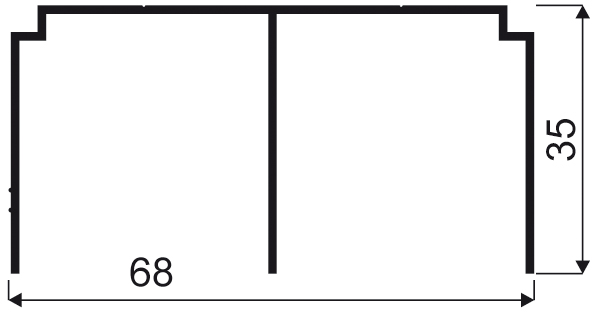 Bottom track
SIMPLE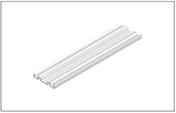 | | | | | | |
| --- | --- | --- | --- | --- | --- |
| CODE | COLOUR | LENGTH(mm) | COLLECTIVE PACKAGING | PRICED PER | NET PRICE |
| 03712 | SILVER | 1500 | 12 | item | |
| 03711 | LIGHT BROWN | 1500 | 12 | item | |
| 03710 | SILVER | 2000 | 12 | item | |
| 03709 | LIGHT BROWN | 2000 | 12 | item | |
| 03728 | SILVER | 2500 | 12 | item | |
| 03722 | LIGHT BROWN | 2500 | 12 | item | |
| 03427 | SILVER | 3000 | 12 | item | |
| 03717 | LIGHT BROWN | 3000 | 12 | item | |
| 03729 | SILVER | 4000 | 12 | item | |
| 03725 | LIGHT BROWN | 4000 | 12 | item | |
| 03470 | SILVER | 6000 | 12 | item | |
| 03589 | LIGHT BROWN | 6000 | 12 | item | |

Rubber finishing profile for bottom track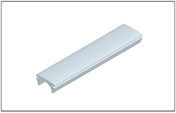 | | | | | |
| --- | --- | --- | --- | --- |
| CODE | COLOUR | COLLECTIVE PACKAGING | PRICED PER | NET PRICE |
| 20233 | TRANSPARENT | 50 r.m. | running M | |
Top carriage positioner
Simple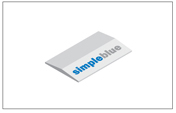 | | | | |
| --- | --- | --- | --- |
| CODE | COLLECTIVE PACKAGING | PRICED PER | NET PRICE |
| 20240 | 1 | set (100 pcs) | |
Top carriage positioner
FIX

Recommended screw: Unix 3x13 (code 20096)
| | | | |
| --- | --- | --- | --- |
| CODE | COLLECTIVE PACKAGING | PRICED PER | NET PRICE |
| 20326 | 10 | item | |
Guiding carriage
SIMPLE 10
asymmetric (Set 2 pcs)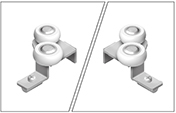 For handle FALA. Offer comprises of left and right carriage
| | | | |
| --- | --- | --- | --- |
| CODE | COLLECTIVE PACKAGING | PRICED PER | NET PRICE |
| 10136 | 200 | set | |

Guiding carriage
SIMPLE 10
symmetric (Set 2 pcs)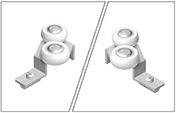 For handle POLO. Offer comprises of left and right carriage
| | | | |
| --- | --- | --- | --- |
| CODE | COLLECTIVE PACKAGING | PRICED PER | NET PRICE |
| 10137 | 200 | set | |

Bottom carriage
SIMPLE / Blue 10 V
(Set 2 pcs)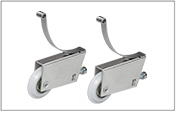 | | | | |
| --- | --- | --- | --- |
| CODE | COLLECTIVE PACKAGING | PRICED PER | NET PRICE |
| 10223 | 50 | set | |
Stopper
SIMPLE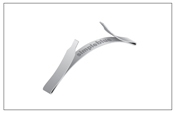 | | | | |
| --- | --- | --- | --- |
| CODE | COLLECTIVE PACKAGING | PRICED PER | NET PRICE |
| 10163 | 100 | item | |
Gasket
TRANSPARENT
| | | | | | | |
| --- | --- | --- | --- | --- | --- | --- |
| CODE | COLOUR | X (mm) | W (mm) | ROLL LENGTH | PRICED PER | NET PRICE |
| 20031-SV | TRANSPARENT | 4 | 10 | 100 r.m. | running M | |
| 20032-SV | TRANSPARENT | 4,5 | 10 | 100 r.m. | running M | |
TEXTILE DOOR STOP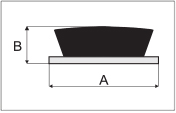 | | | | | | | | | |
| --- | --- | --- | --- | --- | --- | --- | --- | --- |
| CODE | COLOUR | A (mm) | B (mm) | INSTALLATION | ROLL LENGTH | COLLECTIVE PACKAGING | PRICED PER | NET PRICE |
| 20094-SV | GREY | 14 | 4 | inserted | 200 r.m. | 4 rolls | running M | |
| 20224-SV | GREY | 14 | 4 | inserted | 50 r.m. | 10 rolls | rolls | |

Screws
UNIX & SELF-TAPPING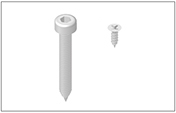 | | | | | | |
| --- | --- | --- | --- | --- | --- |
| CODE | NAME | WYMIARY(mm) | COLLECTIVE PACKAGING | PRICED PER | NET PRICE |
| 20107 | COUNTERSUNK SCREW UNIX | 3×13 | 20 | set (100 pcs) | |
| 20001 | SELF-TAPPING SCREW | 6,3×32 | 2000 | item | |